PCKF Archive
Main Page | ezboard | Jazz Mega Message Board | InsideTheWeb | More Keen Stuff
More Keen Stuff


Xky Rauh's Keen Music Pack
Eleven updated Keen songs released by Xky Rauh in MIDI format. In addition to the seven files from DOS Classics, the ZIP also contains four songs that I received from Xky. Listen to these great tunes. By the way, The Armageddon Machine MIDI won the Keen Award for Best Song of 2003.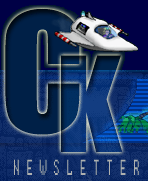 Commander Keen Newsletter Issue 11
The December 2002 issue available at the last CK Newsletter site is missing a part of section 4.1 (Ilsoap's fanfic) as well as all subsequent sections. Here's the complete issue, retrieved via the Wayback Machine.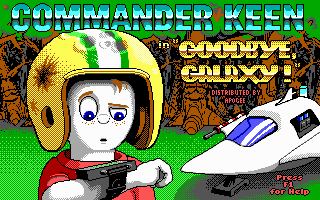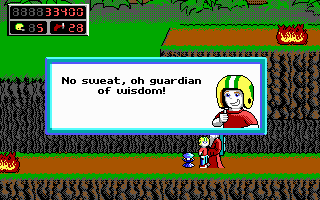 RKeen4 by Q90 (Mar 2006 Topic, Jul 2006 Topic)
A Keen 4 skin mod, Keen's shirt is changed from pink to red. Not only Keen's sprite is modified, the shirt is recoloured everywhere. Q90 released the first version of RKeen4 on Keen Day 2006 (the ZIP might not contain the most recent build). RKeen5 and 6 also exist, but I don't have them.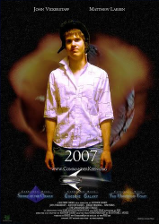 Remnants of Matthew Larsen's Goodbye Galaxy Movie (Apr 2006 Topic, Dec 2006 Topic)
In April 2006, a young filmmaker named Matthew Larsen (matlarsen) announced that a movie based on Goodbye, Galaxy! is in the works. He posted information on its production as well as numerous images and music files until December. All four MP3 files are available (thanks to Malvineous for digging them up), but only a single image survives. The actual names of the creators are unknown, as Matthew only used generic terms like "music guy" and "FX guy". Three of the tracks can be found on the KeenWiki's Keen Remixes page, but the following list includes all of them for the sake of completeness.
• Poster (cropped from Galaxieretter's screenshot, not the full resolution)
• Overture (ck_overture.mp3) – Keen medley
• Bloogwater Theme (bloogwater.mp3) – Aliens Ate My Babysitter
• Keen Beach (keen_beach_draft.mp3) – Tropical Ghost Oasis
• Keen Montage (keen_montage_02.mp3)
Commander Keen © id Software. This website is not affiliated with id Software in any way. The copyright of each post is believed to be owned by its respective author.