Scarecrow Tobias
Scarecrow Tobias is an upcoming adventure game. There are currently no demos of its latest incarnation available, but an early prototype, from early 2010, remains on this page for historical purposes. In June 2010, I comissioned a different programmer to rewrite the engine, but he abandoned the code, and thus the project was indefinitely delayed. In Spring 2012, I began reimagining the game, wrote some new ideas, and drew some graphics that you can see below. In December 2013, I decided to start coding a new engine from scratch using Python and Pygame, with the Raspberry Pi, OpenPandora and PC in mind. The game will be released "When It's Done", but a Fall 2014 release would be preferable.
2012 GRAPHICAL UPDATE: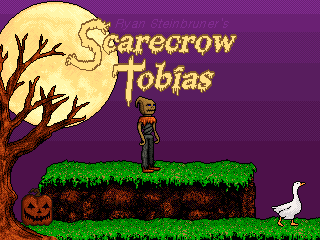 2010 PROTOTYPE DOWNLOADS:
WARNING: These downloads are of an EARLY PROTOTYPE and DO NOT represent the game in its current incarnation!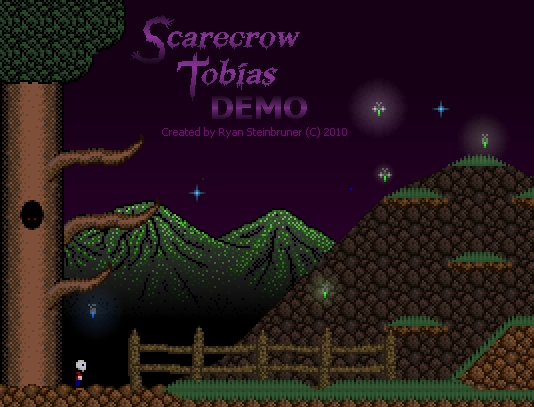 DOWNLOAD - Scarecrow Tobias v0.46 Demo

---------------------------------------------------
That's all for now...
- Paramultart